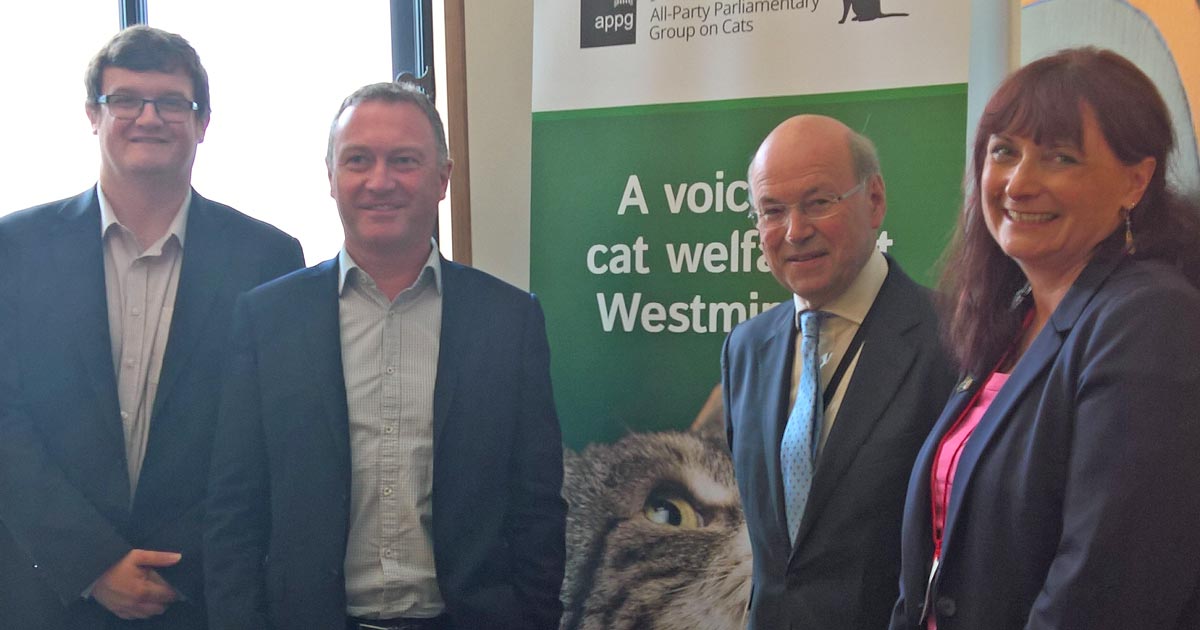 Group made up of MPs and peers, and supported by two charities, outlines plans for the year that include developing animal welfare policies with cats in mind.
The inaugural meeting of the first parliamentary group devoted to cats has taken place at Westminster.
Made up of MPs and peers, the All-Party Parliamentary Group on Cats (APGOCATS) is the first group dedicated specifically to felines, and is supported by Battersea Dogs and Cats Home, and Cats Protection.
Lord Gardiner, under secretary of state for rural affairs and biosecurity, made a keynote speech during the meeting, setting out a vision for tackling cat welfare issues and promoting the positive contribution cats make to society.
Voice for cats
Lord Gardiner congratulated the group on creating a voice for cat welfare at Westminster and reaffirmed the Government's commitment to ensuring high welfare standards for cats and all animals.
APGOCATS outlined its plans for the year ahead, which includes developing animal welfare policies with cats in mind. It will also champion cat-related issues, such as the importance of education around neutering, and microchip-owned cats.
Support was shown within the group to explore how cat ownership can benefit human well-being and tackle issues such as social isolation.
Beloved
APGOCATS' co-chairman Steve Reed MP said: "Cats are beloved pets in millions of homes across the UK, yet they are often forgotten in making public policy.
"Tackling issues like cruelty to cats, genetic problems in breeding and highlighting the benefits cats can bring to their owners now has cross-party support, and it's to be welcomed that cats have a unique voice in Parliament through APGOCATS."